Our distinctive strategic agency model and journalistic pedigree create a demonstrable advantage, achieving unparalleled results.
Public companies, leading private businesses, influential non-profits and prominent individuals rely on Goldin Solutions for promoting strategic initiatives and managing complex challenges.
Our History
Davidson Goldin founded Goldin Solutions in 2010 after many years as a prominent journalist — with experience that includes writing extensively for The New York Times, hosting NY1's nightly political news show and running MSNBC live news programming as the network's Editorial Director (number two executive).
That combination of experience is unmatched in the PR world, and forms the foundation for how Goldin Solutions ensures that CEOs and their leadership teams successfully build and protect their reputations — based on real lessons from the newsroom.
In print, on-air, online:
We understand what makes news, and why.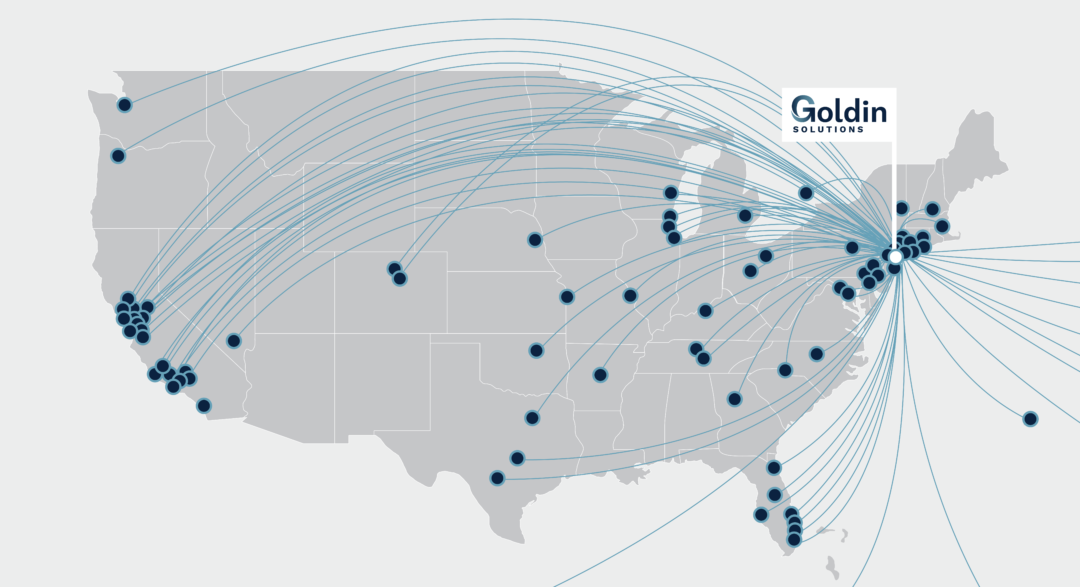 Foundations & Non-Profits
Private Equity &
Venture Capital
Our People
Grace Bell

Media Strategy Coordinator

Clio Boele

Executive Vice President

Sasha Bull

Media Strategist

Amanda Coyle

Senior Vice President

Charlotte Creedon

Media Strategist

John Eddy

Managing Director

Hanna Goldberg

Media Strategy Coordinator

Cameron Gurley

Senior Director

Thomas Koenig

Senior Media Strategist

Isaac Luckman

Media Strategy Coordinator

Ezra Paganelli

Executive Vice President

Olivia Pandolfo

Senior Media Strategist

Carroll Rudman

Director of Media Strategy

Amy Stevens

Senior Vice President

Lizzy Tiano

Office Manager

Emma White

Media Strategy Coordinator